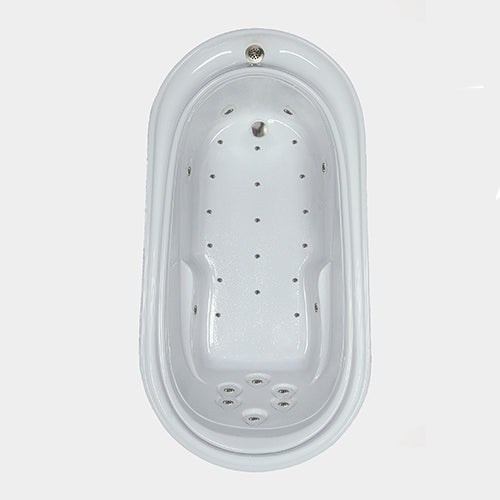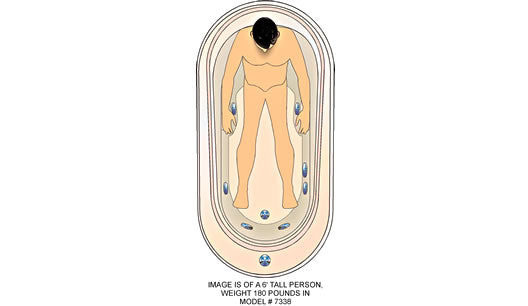 A7338 Elite Air Bathtub
---
The 7338 Elite air bath has everything you could ask for in a new bathtub, and then some. Its oval shape appeals to classic design, but its spa-grade features provide modern luxuries.

Get the classic style you want with all the amenities you crave. The 7338 Elite has 29 spa-quality air injectors. Six are recessed in the tub's back wall and are arranged in a pattern that reaches key areas of your spine and back. Six more are placed strategically around the tub to surround the rest of your body with massaging bubbles. Seventeen more air injectors in the tub floor send even more heated air bubbles through the water.

Its over six-foot length gives you plenty of room to stretch out, while the WaterTECH exclusive Top Overflow gives you plenty of depth to sink into. The deck of the tub is uniquely designed with a raised headrest for comfort and perimeter overflow channel to prevent spillage. Two built-in armrests and a textured floor provide added comfort and safety.

Made in America.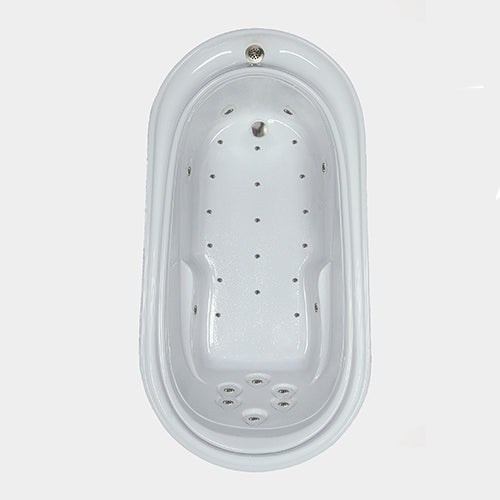 Recommended Accessories