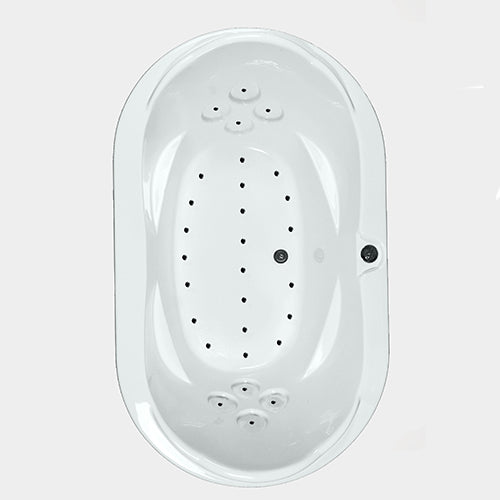 A7343 Elite Air Bathtub
---
The 7343 Elite air bathtub uses every inch of its oval design to accommodate two bathers. Each end mirrors the other and creates a soothing symmetry.

Create a spa oasis for two when you choose the 7343 Elite air bathtub for your master bath. Sit face to face with your partner as you enjoy heated air massage from the 29 air injectors. Each end of the tub has a sloped lumbar support, integrated armrests, and raised headrests. The Top Overflow means you can fill the tub nearly to the top, so you can get enough water depth for both of you.

The clean lines of the tub add a touch of modern style and make it easy to clean. Genuine Lucite acrylic adds a high-gloss surface that's beautiful and durable. An automatic drying cycle dries the air injectors, so water doesn't get trapped in the lines, ensuring clean water for every bath. A galvanized steel base means the tub floor won't sag or buckle.

We believe our tubs are made so well that we back them with a lifetime guarantee

Note: Prices do not include freight. Please call for pricing.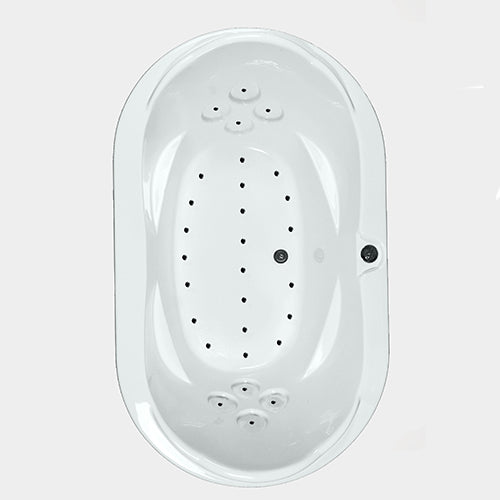 Recommended Accessories