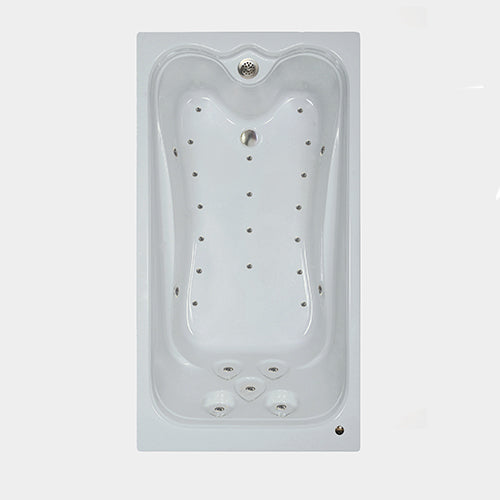 A7236 Elite Air Bathtub
---
Want plenty of room to stretch out and linger in your bathtub? You won't feel cramped in the six-foot long 7236 Elite air bath. It has more than enough room for even the tallest bather, plus enough features to make you feel pampered.

Twenty-seven spa-grade air injectors deliver air massage in this tub. Five of them are recessed into the reclined seat back; four side jets massage the upper and lower legs, and 18 spread throughout the floor create even more bubble action. All the injectors are integrated into a system of sealed PVC air lines, instead of an air channel system simply drilled in the tub floor. This means our system delivers consistent air pressure to every jet through clean, dry lines. Molded armrests follow the curves of the tub and provide added comfort. Our exclusive Top Overflow allows you to fill the tub to two inches from the top, adding superior water depth to the tub.

Customize the 7236 Elite to fit your design plan by choosing from several Lucite acrylic surface finishes and faucet and drain finishes. The Lucite surface is easy to clean, and the watertight air valves stay dry for fresh, clean air every time you bathe. A galvanized steel base and motor mount give a solid footing under the tub. For ease of care, durability, and quality, you can't beat a Watertech tub.

Made in America.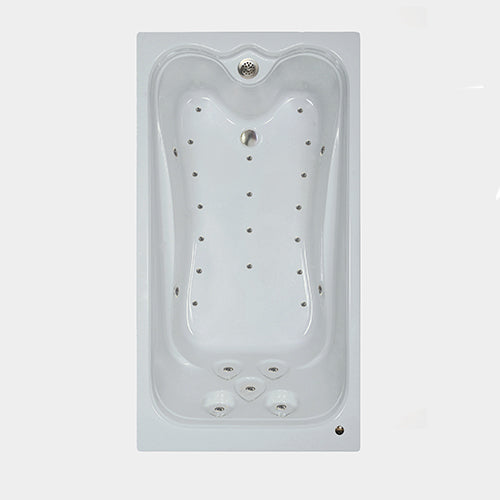 Recommended Accessories